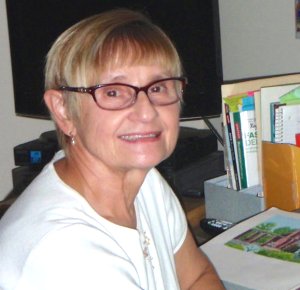 Chris is a Long Island artist living in Syosset, NY. Her favorite medium is watercolor but she also works in pastels, acrylics and oils.
She is a member of:
The Suburban Art League,
The Independent Art Society and
The National League of American Pen Women- Long Island Branch.
Chris has been in numerous exhibitions and won many awards for her paintings.
Graduating in 1968 from Moore College of Art and Design in Philadelphia with a Bachelor of Arts degree, Chris' major was in Textile Design. She worked for seven years in New York City as a Textile Designer. While living in the city, she continued her fine art training at the Art Students League taking lessons from John Howard Sanden in portrait painting in oils. She also studied portrait painting in pastels with Joe Hing Lowe in his private studio classes.
Chris is also a well known caricaturist in the Long Island and NY area. She has her own business: Caricatures By Chris Greene. She has for the past 38 years concentrated on this aspect of her art working with private clients and through party entertainment companies.
Please contact Chris if you are interested in purchasing her artwork or a Gicleé print, or want her to draw a caricature from photos, or wish to have her come to your next party or event to draw your guests from life.